Welcome To Marino Dumpsters
Serving All of Northern New Hampshire
Click The Image Above To Give Us a Google Review!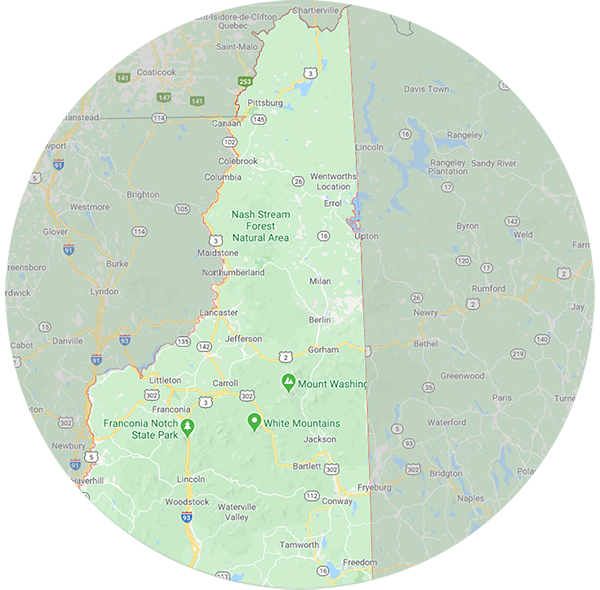 Expert Dumpster Rentals in Northern New Hampshire
Welcome to Marino Dumpsters Service, a premier waste dumpster rental service provider in Milan, NH serving Northern New Hampshire within a 60 Mile radius.   We provide quality dumpster rental service for your residential and small commercial needs at an affordable price.  We appreciate the opportunity to be your trusted dumpster service and strive to please each customer as if you are our only customer.
Our goal is to provide affordable, reliable and convenient dumpster rental services for Northern New Hampshire. Our services based in Milan, NH are available for homeowners, business owners and contractors on a temporary or or short term basis.
We provide the following types of dumpster rental services:
10 Cubic Yard Dumpsters
15 Cubic Yard Dumpsters
20 Cubic Yard Dumpsters (Coming Soon)
We deliver our roll-off dumpsters, 5-days per week Monday – Friday.   Delivery hours are between 8 AM and 5 PM.  Please note that we typically need one business day notice to make a delivery.  Same day services may be available.  If you seek a same day dumpster delivery please contact Customer Service at (855) 923-DUMP (3867).   Please DO NOT load dumpsters above the rim line to ensure the safety of our drivers and the other vehicles on the road.
The 10-Yard Dumpster is our most popular roll off size because it suits a variety of projects, including room remodels, home clean outs and landscaping jobs.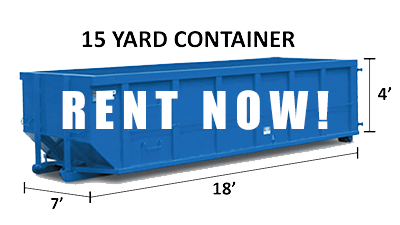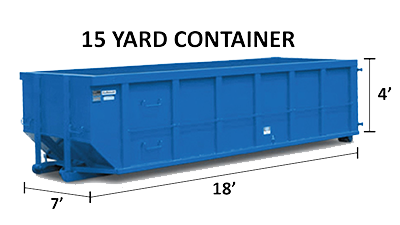 A 15-Yard Roll-off Dumpster makes waste removal very easy. Perfect for medium size projects like a bathroom or kitchen remodels or garage clean outs.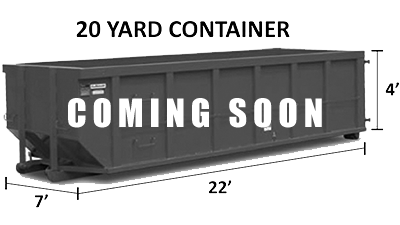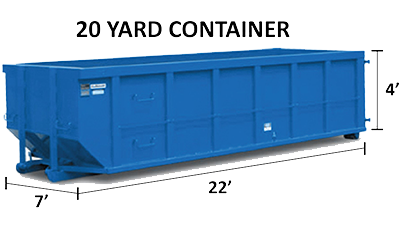 A 20-Yard Dumpster is typical 22 feet long, 7.5 feet wide and 4.5 feet high. It can hold up to 20 cubic yards of material, which is equal to about 120 13-gallon trash bags.
Disposal costs for the container's weight limit are included in our flat rate price. As a point of reference, a ceramic bathroom sink and toilet weigh about 200 pounds combined, so be aware of how quickly the weight of your debris can add up.
Plan For Your Dumpster Delivery & Pickup
When you set up a dumpster rental from Marino Dumpsters Services, LLC, we'll ask for detailed delivery instructions so we can place the container in a location you requested, even if you can't be there. To ensure a smooth drop off and pickup, stick to the following guidelines below;
Proudly Serving Northern New Hampshire
We Deliver Our Dumpsters As Far As 60 Miles
New Hampshire Cities: Milan, Berlin, Groveton, Gorham, Errol, Randolph, Jefferson, North Stratford, Lancaster, Mount Washington, Colebrook, Bretton Woods, Twin Mountain, Whitefield, Jackson, Intervale, Bethlehem, Bartlett, Glen, West Stewartstown, Littleton, Kearsarge, Franconia, Center Conway,
New Hampshire Counties: Coos County, Carroll County, Grafton County